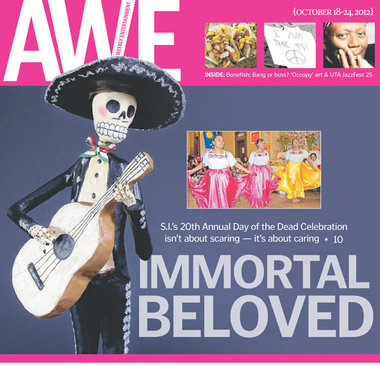 We were featured in the Staten Island Advance, were editor Rob Bailey discuss about the Day of the Dead celebration in Staten Island.
Staten Island's 20th Annual Day of the Dead isn't about scaring – it's about caring

STATEN ISLAND, NY — Those dancing skeletons and black-eyed skulls have become so ubiquitous in American pop culture, it's easy to forget these symbols have nothing to do with our horrifying, sugar-coma-inducing Halloween traditions.
No. El Dia de los Meurtos (The Day of the Dead) isn't about scaring — it's about caring.

"It is a joyful Mexican tradition — a time for families to gather and welcome the souls of deceased love ones who, it is believed, return to visit the living," says Irma Bohórquez-Geisler, who is marking two decades as founding executive director of Staten Island's "El Día de los Muertos Celebration," which returns Sunday to Snug Harbor Cultural Center & Botanical Garden in Livingston.