25th Anniversary
Presented by Irma Bohórquez-Geisler
  Sunday, October 22, 2017 from 11 am-6 pm
Our Lady of Mount Carmel-St. Benedicta School, 285 Clove Road,  (Castleton Ave) Staten Island, NY 10310 (718) 442-3411 (Bus S46).
The Day of the Dead (Día de Muertos) is an annual Mexican tradition to honor and remember deceased loved ones and celebrate the cycle of life. Our daylong festivity begins with the creation of two ofrendas, or altars, for the returning souls. The public is welcome to bring photos of deceased loved ones, food, drinks, flowers, as well as objects that once belonged to them, and place them at the community ofrenda. This year a local family originating from the state of Toluca will create a regional ofrenda following their family's traditions. Learn about the art of papel picado, the colorful, intricate cut-tissue paper that adorns home altars in Mexico. Make your own papel picado and calacas (skeleton puppets) lead by teaching artists Tamara Geisler, Silvia Gutierrez and Irma Bohórquez-Geisler. The event will include traditional live music with traditional Mariachi, and dances with Cetiliztli Nauhcampa, Los Chinelos, Guadalupano, Nuu Davi and Carnaval-Puebla, Los Huehues.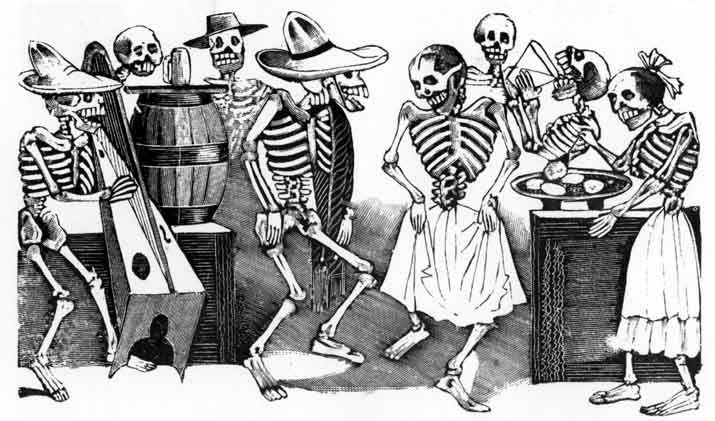 The Event is FREE and Open to the Public
Time: 9 am. Learn and help to build the community ofrenda or altar.
Time: 11 am–3 pm. Learn and make your own colorful papel picado and calacas to adorn your own ofrenda or altar at home, lead by Tamara Geisler and Silvia Gutierrez.
 Time: 12 pm and 6 pm. Los Chinelos performance from the state of Morelos known as "the Jump" dance.
Time: 1 pm. Traditional Mariachi

Time: 2 pm-6 pm. Dances with Cetiliztli Nauhcampa, Guadalupano, Nuu Davi, Carnaval-Puebla, Los Hue Hues, and Los Chinelos. 
Contact: Irma Bohórquez-Geisler, PhD. Email: irma621@yahoo.com or (718) 448-8348; Like us on Facebook Day of the Dead New York City Website and fully accessible to persons using wheelchairs.
This event is made possible in part by The New York State Council on the Arts with the support of Governor Andrew Cuomo and the New York State Legislature; The New York State Institute On Disability (conduit); a DCA Art Fund Grant to Irma Bohórquez-Geisler from Staten Island Arts, with public funding from the New York City Department of Cultural Affairs; and Sponsor by Con Edison and The Lois & Richard Nicotra Foundation.